Feel Right.
Feel Positive.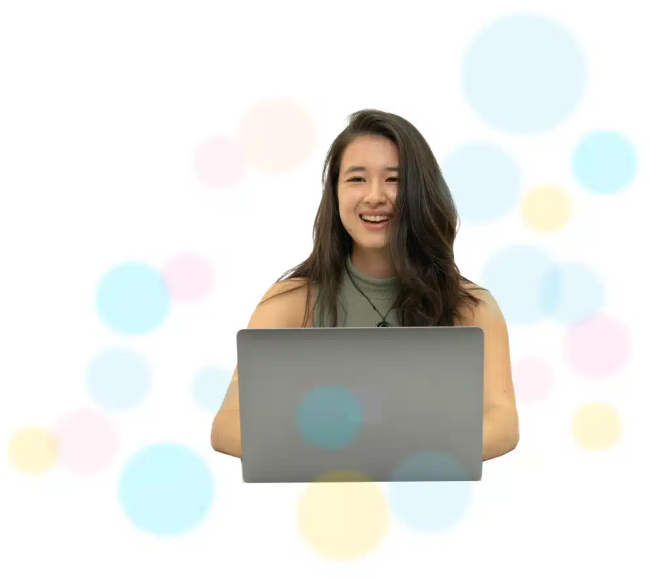 Joye enables every employee to become a better version of themselves by weaving personalised nudges for positive mental health in the flow of work. Welcome to Wellbeing 2.0.
Joye shares timely, personalised and engaging advice for every employee's unique state-of-mind - to make them happier and productive
like a good people manager would.
Invest in Positive Mindset.
For 70% of people their manager has more impact on their mental health than their therapist.
With positive mental health, 63% are more committed to their work

and 80% are more energized.

In addition to delivering human benefits, Joye is driving a serious business impact of over 10x ROI.
Discover ROI for your business.
Discover ROI for your business.
The Wellbeing Platform.
Enterprise grade SaaS.
Employee Wellbeing is now an essential business function like CRM, HRM and ERP. This needs an enterprise-grade solution. Engaging. Effective. Private. GDPR compliant. ISO 27001 Certified. Scalable. End-to-End & Open Platform. Over 10x Business Impact.

Imagine - after a stressful meeting Joye prompts you to recharge and boost your productivity again!
Timely.
Proactive. Daily Fitness.
Personalised to your state-of-mind. Smoothly woven in the flow of work in Microsoft Teams.
Refreshing.
Engaging. Effective.
When they are confused or down, make them hear from their colleagues, experts and leaders - a culture of inclusive wellbeing.
Make it your own!
Dashboard of daily emotional health of your company.
Joye Insights.
Anonymised. Actionable.
No employee data is shared with the employer. GDPR compliant.
Private. Secure.
Encrypted. Certified.
Consolidate your existing services into an engaging and intelligent triage.
End to End.
Open Platform.
Subscribe & Deploy centrally from the convenience and control of Teams.
Just a click away.
Try. Buy. Deploy.
Imagine receiving personalised and contextual advice directly from your own leaders!
In addition to Joye's default content, we could also record content with your company's own experts and leaders, and map into Joye's intelligent-context-framework.
Wellbeing.
Empathy.
Culture.
What's your Joy Level today?
Joye understands your mind and shares personalised advice to make you happier and productive – feeling right, feeling positive. Joye is the equivalent of the daily '10,000 steps' for mental fitness, woven in the flow of life – it's The Happiness Habit.
Joye is an intelligent and engaging software that smoothly plugs into other apps and weaves The Happiness Habit with customised journey-maps for various scenarios, e.g. workplace wellbeing, insurance, healthcare, education, consumer-commerce and more.
In partnership with Microsoft, Joye for Microsoft Teams provides personalised advice for every employee's unique state-of-mind, every day – like a well-trained people manager would. When people have positive mental health, 63% say they are committed to their work and 80% say they're energized.
Joye is also embedded in Rewardz and Entomo workplace solutions, and is coming soon to more platforms.
Adding joy to work
with partners.
"With innovators like Joye, Microsoft Teams users can enjoy options to build and cement their habit of mental fitness and personal well-being ..."
"Workplaces play a critical role in ensuring people are supported in their wellbeing journey, and Joye is a vital tool in the wellbeing toolbox."
"Joye is an innovative way to inculcate the habit of mental fitness through the use of positive psychology for enhancing performance at the workplace... "
"We need to find ways to manage our stress better so that we can find joy in living. Joye is a step in this direction."
"ROI of wellbeing solutions could be realised through lower attrition, higher productivity, lower absenteeism and better Engagement."